Program Details
Global Problems, Global Solutions: Problem Solving Across Borders in Brazil




The arrangements for the travel, housing, meals, excursions and course content of this program have been made by the leader. Questions about this program can only be answered by the program leader listed below.


Program Type
Departmental
Program Location
Porto Alegre, Brazil
Course #
SA 11003
Duration
Spring Break
Upcoming Program Dates
Spring Break 2023
03/11/23 to 03/19/23



Due to COVID-19, programs may be altered or adapted with little notice
Program Description
Designing and implementing solutions to major global challenges requires interdisciplinary thinking, collaboration skills, and intercultural competencies. These are all put into practice in the "Solutions Lab Global" class in which Purdue students work virtually with students at Unisinos in Brazil to develop solutions to a global problem. This Spring Break study abroad program flows from this course, enriching the virtual experience with a visit to Unisinos. Participants will learn about student life in Brazil, interact with Brazilian peers, visit sights in Porto Alegre, explore the local region, and be immersed in Brazilian culture through homestays and program activities. The program concludes with a visit to Rio de Janeiro, a city rich in history, culture, and nature.
Note: Spaces are limited, so priority for enrollment in this program will be given to students enrolled in Solutions Lab Global: Brazil (HONR 29900) during the Fall 2022 semester.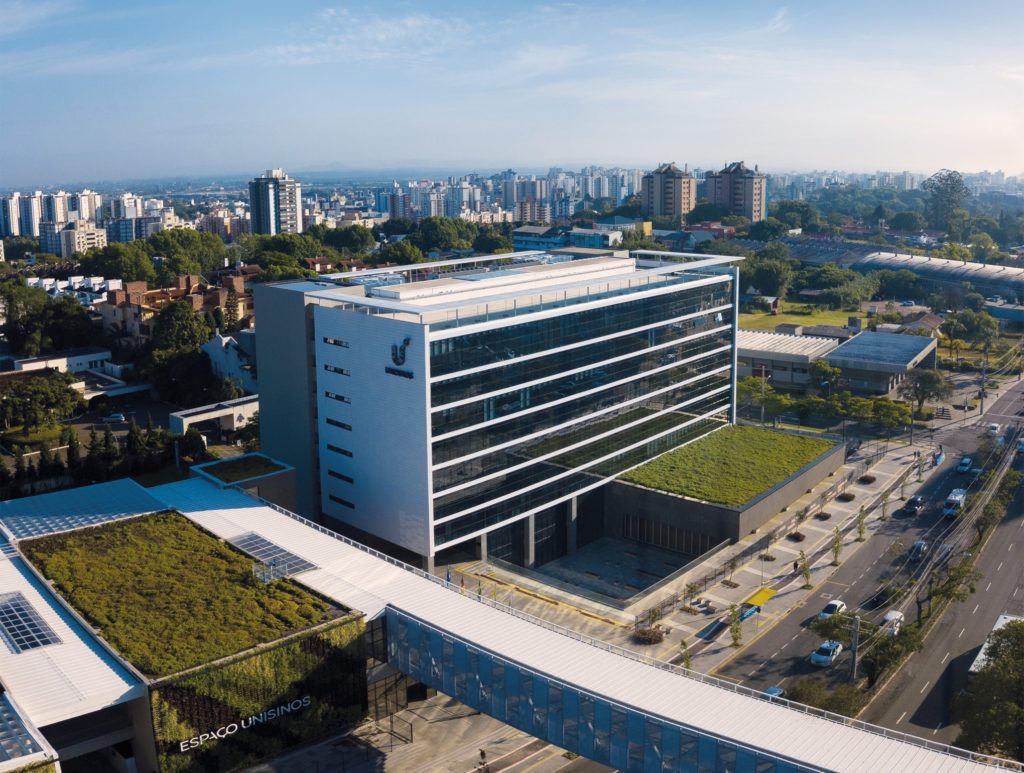 Academic Credit
2 HONR credit. (With 2 credits from the Fall 2022 Solutions Lab Global class, this becomes a 4 credit experience in total.)
Eligibility
A GPA of 3.0 or higher is required to enroll in all HONR courses.
Program Cost
Students pursuing program participation accept financial responsibility. Purdue will take measures to mitigate financial risks, although will not be liable for loss.
Estimated program cost:  $375
Includes: program fee; home stay accommodations; daily breakfasts; day trips, entrances, and other course activities; airport transfers; ground transportation; and international medical insurance.
Does not include: airfare and some meals.
The estimated cost of this program has been reduced through generous support from the John Martinson Honors College.
Purdue Moves Scholarship
Participants who are US citizens or permanent residents are strongly encouraged to apply for the Purdue Moves Scholarship through the MyStudyAbroad system. Purdue Moves awards are based on total family income and require having a FAFSA on file. For this Spring Break program, participants are eligible for the following amounts of scholarship funding, which can be applied to the program fee billed by Purdue but also expenses like airfare.
- Total family income of $75,000 or less: $1200 applied to the program cost
- Total family income of $75,001 to $100,000: $800 applied to the program cost
- Total family income of $100,001 to $125,000: $500 applied to the program cost
- Total family income of $125,001 to $150,000: $300 applied to the program cost
- Total family income of $150,001 or greater: Ineligible
For complete details on eligibility, application procedures, and deadlines, please visit https://www.studyabroad.purdue.edu/programs/aid/details.cfm?scholarid=228. Additional financial aid information can be found below!
Please do NOT make any financial commitments toward the program (such as purchasing airfare) until instructed by the program leader. Neither the Honors College nor Purdue University will be liable for refunds should programs be canceled owing to mitigation measures taken due to the COVID-19 pandemic.
Application Deadline
Students enrolled in Solutions Lab Global: Brazil (HONR 29900) during the Fall 2022 semester will be given first opportunity to participate in this program, along with previous Solutions Lab Global participants. Once the priority deadline has passed, applications for any remaining seats will be considered.
Financial Aid
Purdue University financial aid may be applied to the costs of studying abroad. Students interested in receiving financial aid should
NOTE: Recipients of certain tuition remission and scholarship programs should pay careful attention to the regulations for using those benefits for study abroad. Ask your financial aid advisor about any limitations.
Click here for a list of scholarships and grants available to assist with the costs of studying overseas.