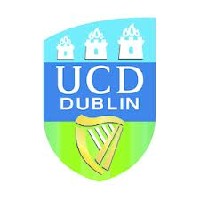 ATTENTION: This program is highly competitive. Students interested in applying should be prepared with a serious second choice option.

Overview

Dublin is the capital of and largest city in Ireland. It was voted Europe's fourth most popular city break destination, behind London, Paris, and Rome and is one of the friendliest capital cities in the world. Dublin's elegant Georgian architecture makes it one of Europe's most attractive capitals. Dublin is a relatively small and accessible city, small enough and safe enough to get around on foot, while the tram and suburban rail system provide excellent transport links throughout the city.
Dublin is a young city. Thanks to its universities and schools, almost half of Ireland's population is under-25. The universities attract students from around the world, making Dublin a small, but buzzing international city.
Founded over one hundred and sixty years ago, University College Dublin is one of Europe's leading research-intensive universities; an environment where undergraduate education, masters and PhD training, research, innovation, and community engagement form a dynamic spectrum of activity.
The international standing of UCD has grown in recent years; it is currently ranked within the top 1% of higher education institutions world-wide. UCD is also Ireland's most globally engaged university with over 30,000 students drawn from over 120 countries, and includes 5,500 students based at locations outside of Ireland. The University's main Dublin campus occupies an extensive parkland estate of more than 130 hectares and offers world-leading facilities including the UCD O'Brien Centre for Science, UCD Sutherland School of Law, UCD Lochlan Quinn School of Business and UCD Student Centre.
For more program information, please visit the
program website
.