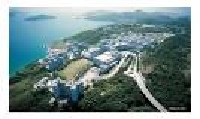 The Hong Kong University of Science and Technology offers Purdue undergraduates the opportunity to complete courses during the summer. Students must enroll in at least two, three-credit course, and can complete as many as three courses.
Situated in the heart of Asia at the southern tip of China, Hong Kong is a unique place where you will find a fast-paced, 21st-century lifestyle interwoven with local traditions and countryside charms. Here, you can be a part of the city's hustle and bustle in the morning, unplug with a stroll or hike along a picturesque beach or peak in the afternoon, and come evening, choose from an array of entertainment options. Hong Kong's first-rate public transport system puts every corner within easy reach. And while you can go off to explore a nearby nature reserve or a sleepy fishing village, rest assured that Hong Kong offers all the conveniences of a world-class city.

For more program information, please visit the
program website
.