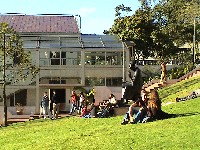 Universidad de los Andes was founded in 1948. It was the first private higher education institution in Colombia that was non-denominational and independent from from social or economic power groups.
Bogotá, the capital city, was founded in 1538. It is the geographic, administrative, political, and industrial center of the country. With a population of more than nine million, Bogotá is one of the largest cities in South America.
For more program information, please visit the
program website
.