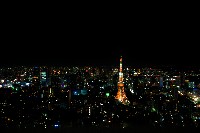 Take your arts and sciences studies a step further in a city that radiates light and energy (along with anime, Godzilla, and Hello Kitty). The prestigious Sophia University is CIEE's partner school and your host for coursework in English on anthropology, art history, cultural studies, history, international business and economics, linguistics, literature, political science, and religion and philosophy. While taking your courses in the heart of fascinating, sprawling, and densely populated Tokyo, it's easy to immerse yourself in the culture and language. Opportunities to volunteer in the community further enriches the experience. All courses are complemented with CIEE co-curricular activities and excursions beyond the city to enhance classroom learning and provide intercultural understanding.
The CIEE Study Center in Tokyo is hosted by Sophia University, a private, Jesuit institution offering an extensive curriculum in both English and Japanese. Participants take courses at the Faculty of Comparative Culture where approximately 75% of the students are Japanese.

For more program information, please visit the
program website
. This program is sponsored by:
CIEE
.