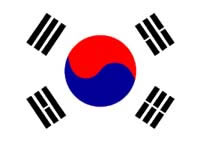 ATTENTION: This program is highly competitive. Students interested in applying should be prepared with a serious second choice option.

Overview
As the oldest university in Korea, Yonsei University was first established in 1885. The university is particularly fortunate to have a spacious, quiet, and well-wooded campus located just 20 minutes away from the economic, political, and cultural centers of the Seoul metropolitan area. It has 16 graduate schools, 18 colleges, and 111 subsidiary institutions. With its student body comprised of the top 1 percent of high school graduates in Korea, Yonsei University is proud of its long history as the leading institution of higher education in Korea, as well as of its reputation as the most international university in Korea.
Seoul is mega-modern and appealingly ancient. Partially destroyed by Japanese and Manchu invasions in the 16th and 17th centuries, and almost totally flattened in the Korean War, most of the city has been rebuilt since the 1950s. Peeking out from among the 12-lane freeways, overshadowed by high-rises, Seoul still retains a hidden history of centuries-old temples, palaces, pagodas and pleasure gardens. It also has luxury accommodation, excellent public transport and cultural experiences aplenty, and that's why most visitors to South Korea never get past its city limits.
South Koreans attribute much of their cultural heritage to the binding agents of Confucianism, language and pride. The stunning landscape has also played a big part in creating a cohesive Korean identity. For Korean culture, art, and history, the city of Seoul offers museums, palaces, walls, gates, libraries, and living memories. It is a fascinating city of traditional and modern contrasts.
For more program information, please visit the
program website
.