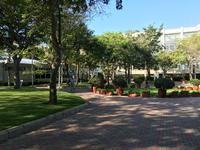 Founded in 1966 in the city of Barranquilla, the Universidad del Norte (Uninorte) is an institution dedicated to the well-rounded development of the individual at the higher education level. The university provides an environment of creative education and a campus where students can learn from the best and brightest teachers and make a positive difference in the community. UniNorte is a private university with around 10,000 students.
Barranquilla is a vivid, cosmopolitan, and industrial city located in the northern Caribbbean Coast region of Colombia. It is Colombia's fourth largest city with over two million people.
The spring semester typically runs from January - June.
The fall semester typically runs from July - November.
For more program information, please visit the
program website
.