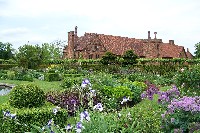 Enjoy a unique student experience at the University of Kent, one of the UK's top-ranked universities. Situated in one of the country's most vibrant cities, the Canterbury campus is less than an hour from London and offers the ideal location from which to explore Europe and beyond.
Canterbury is a beautiful and safe city with a rich heritage and vibrant culture. Home to the world-famous Canterbury Cathedral, the city attracts millions of tourists every year. The atmosphere in the city is fun and friendly, with medieval buildings nestled alongside modern shopping and entertainment outlets, restaurants, and bars.
For more program information, please visit the
program website
.