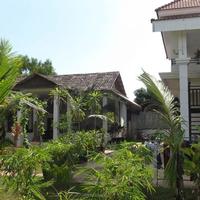 Learn about the complexity of Cambodia's struggle to balance biodiversity conservation and development by studying the interface between livelihoods and the environment, assessing biodiversity and ecology, and exploring ethical issues around natural resource use and environmental governance.
The program has a particular emphasis on qualitative field research methods. Students meet and interview a wide variety of villagers and the members of various local and international conservation and development programs.
In addition, students explore a variety of regional development and conservation challenges and community-based solutions during travel across rural and urban Cambodia and Vietnam. Students visit key sites along the Mekong River, explore the biodiverse forests of Mondulkiri, gain appreciation for Cambodia's recent history in Phnom Penh, and discover coastal ecosystems in Kampot prior to heading to Can Tho and Ho Chi Minh in Vietnam.
For more program information, please visit the
program website
. This program is sponsored by:
School for Field Studies
.