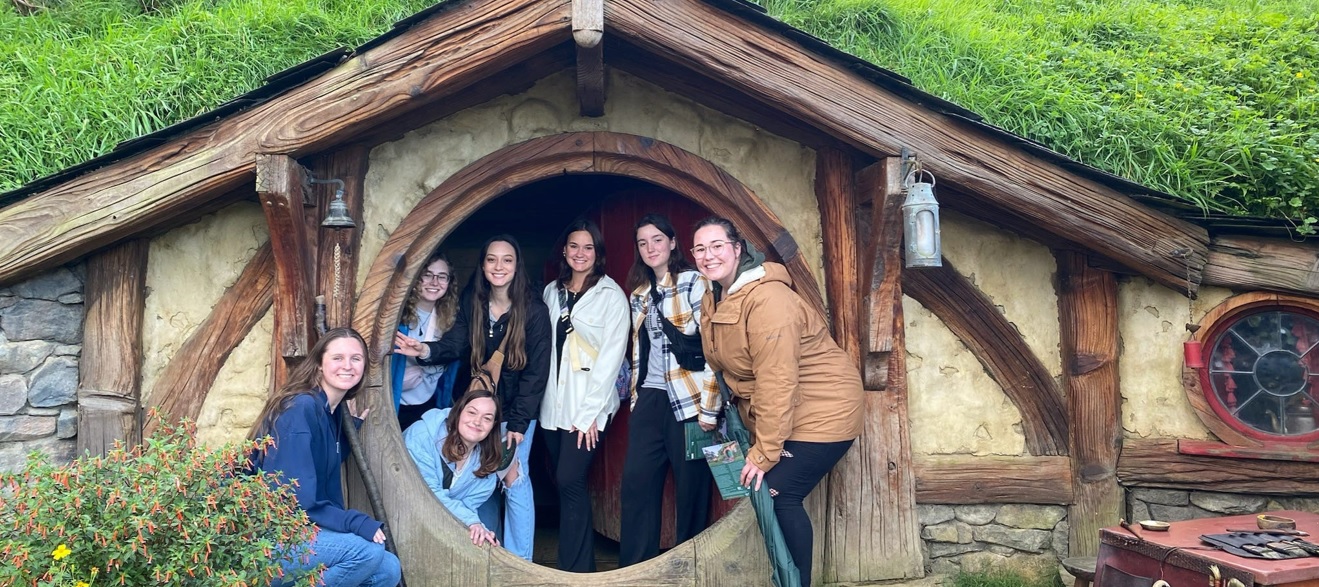 NEW ZEALAND - AGRICULTURE, NATURAL RESOURCES AND CULTURE IN NEW ZEALAND
AGRICULTURE, NATURAL RESOURCES AND CULTURE OF NEW ZEALAND
New Zealand | May 8-24, 2024
Credits: AGR 49300 – 3 credits
Cost in 2023: $4329 which includes international medical insurance, housing, some meals, admission fees, transportation in country and 3 credits. It does not include some meals, airfare, personal expenses or souvenirs.
This faculty-led 15-day study tour will take students through the North Island of New Zealand. We will survey and learn about New Zealand's natural beauty, culture and agriculture. We will view and discuss a wide range of topics including sustainable horticultural and agricultural production, environmental conservation, Maori culture, farmer's markets and of course Hobbiton. Agriculture in New Zealand is incredibly diverse and we will be seeing vegetables, dairy, avocados, kiwifruit, vineyards, apples, honey, sheep, beef, and well as value-added production at a winery and craft brewery. We'll explore natural and agricultural landscapes, learning about the unique wildlife and connecting it all to the rich geographical, historical and cultural heritage of this incredible country. Students with an interest in agriculture, environmental stewardship, natural resources and renewable energy, and how culture is entwined through all these activities, will benefit from this unique and rewarding study travel experience.