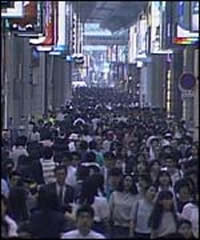 Osaka University was established as a national university in 1931. Today the University is one of Japan's largest and most respected institutons for research and higher learning, maintaining an especially high reputation in the fields of medicine, science and engineering. Osaka Prefecture is located in the geographical center of Japan, surrounded on three sides by mountains. It has a population of 8.8 million, making it the second most populous prefecture after Tokyo.
Purdue students will enroll in the Osaka University Short-term Student Exchange Program (OUSSEP) which is designed to give international students who do not have a high Japanese language level, or who have not studied Japanese at all, an opportunity to study at Osaka University. OUSSEP participants take special academic lectures taught in English referred to as International Exchange Subjects. Japanese language proficiency is not required for participation in OUSSEP, however, it is recommended that students have basic Japanese language knowledge.
For more program information, please visit the
program website
.