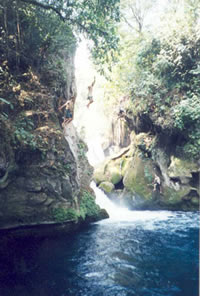 Mexico is a traveler's paradise, crammed with a multitude of opposing identities: desert landscapes, snow-capped volcanoes, ancient ruins, teeming industrialized cities, time-warped colonial towns, glitzy resorts, lonely beaches and a world-beating collection of flora and fauna. Up along the northern border, Mexico's tumult of heritages merge with the air-conditioned cultures of California, Arizona, New Mexico and Texas.

Mexico's profusion of people and landscapes reflects the country's extraordinary history - part Amerindian, part Spanish. One look at this country is enough to remind visitors that there is nothing new about the so-called New World. Despite the considerable colonial legacy and rampant modernization, almost 60 distinct indigenous peoples survive, largely thanks to their rural isolation. This mix of modern and traditional, the clichéd and the surreal, is the key to Mexico's immense popularity as a travel destination, whether your passion is throwing back margaritas, listening to howler monkeys, surfing the Mexican Pipeline, scrambling over Mayan ruins or expanding your Day of the Dead collection of posable skeletons.

Purdue University offers a student exchange program with the Instituto Technológico de Estudios Superiores de Monterrey (Tec), one of the leading universities in Mexico. 'The Tec' as it is called in Mexico, is particularly strong in agriculture, engineering, management, science, and liberal arts (especially Spanish and international relations)

The Instituto Tecnologico de Estudios Superiores de Monterrey, commonly known as Monterrey Tech, was founded in 1943 by a group of entrepreneurs headed by Don Eugenio Garza Sada. Seeking to educate professionals and equip them with the skills needed to succeed in the business world, Monterrey Tech has developed into an institution recognized, nationally and internationally, for its academic excellence. A private non-profit nationwide university system, Monterrey Tech is comprised of 29 campuses spread throughout 26 Mexican cities.

The capital of Nuevo Leon, Monterrey rests in a valley surrounded by the jagged Sierra Madre mountain range. The distinctive Cerro de la Silla (Saddle Mountain) provides a dramatic backdrop for a city that blends the old and new, industry and style, tradition and efficiency. The downtown area features magnificent plazas and gardens highlighted by a pedestrian mall to the west and a historical district to the east.

Many of the country's diplomats, manufacturing plants, retail, and banking corporations have chosen Monterrey as their headquarters. Having many of these corporations in the city provides you with numerous internship opportunities.
For more program information, please visit the
program website
.