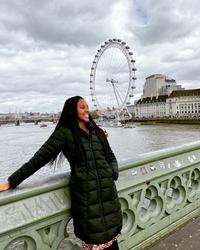 A bustling, international metropolis with the soul of a Shakespearean sonnet - this is London. Both modern and ancient, its world-renowned financial district flourishes atop Roman walls. A multi-ethnic city in which cultural diversity flourishes alongside English tradition, London celebrates a literary and artistic heritage that for centuries has attracted visitors from around the globe.

The UK Today Summer Program offers an array of challenging courses in Art History, British Literature, Political Science, History, Sociology, and Theatre.

Field Trips and Cultural Events
IES London organizes short field trips in conjunction with the course, 'The History of London' and arranges visits to sites in the greater London area. The Shakespeare and Theater courses include attendance at live performances in London theaters. IES London also aranges cultural events. Some highlights of past events include a tour of the East End of London; a backstage tour of the National Theatre; and a tour of Bath and Stonehenge.
For more program information, please visit the
program website
. This program is sponsored by:
IES
.