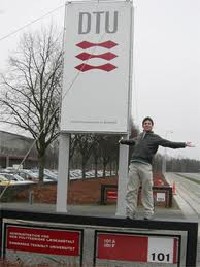 Founded in 1829, the Technical University of Denmark is a world leader in fields such as design, wind energy, biotechnology, electronics and telecommunication. Total enrollment is just over 11,000, 10% of whom are international students.
As an exchange student at DTU, you will:
experience a vibrant student and campus-life environment just 15 km outside of Copenhagen
get to challenge yourself academically with a selection of more than 1200 courses taught in English at both undergraduate and graduate level within the natural and technical sciences
have the opportunity to join numerous social activities, clubs, sports and societies
live and study in what has several times been named the happiest nation in the world in near proximity to everything from castles to the scenic Danish countryside, cultural experiences and everything a big city has to offer
Located in Lyngby, a northern suburb of Copenhagen, DTU can be reached by train from the city center. Service is frequent and the journey lasts twenty minutes. Copenhagen, with 1.9 million inhabitants, is the capital of Denmark.
For more program information, please visit the
program website
.