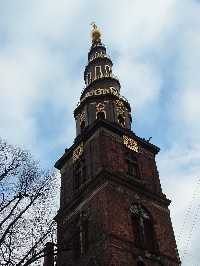 Imagine yourself studying at a "Triple Crown" accredited business school located in one of the happiest countries in the world. You can turn that dream into a reality when you study abroad at Copenhagen Business School (CBS) in Denmark!
Students at CBS will have the opportunity to:
Attend class on an architecturally attractive campus located in the capital of Denmark
Hit the ground running with the help of CBS's Buddy Program for Exchange Students
Immerse yourself in the Scandinavian way of life
University: Established in 1917, Copenhagen Business School has grown to be the second largest business school in Europe. CBS's development initiatives are based on the principles to be daring and innovative in a changing society and to educate graduates who will ensure value creation for the global society. CBS hosts over 1,000 exchange students every year.
Location: Copenhagen's copper-roofed houses mix with world-renowned architecture and design reflecting both its medieval origin and its current status as a modern European metropolis. With over 800 years of history, Copenhagen brings together the financial, cultural, musical, and scientific worlds. This modern capital city is considered one of the healthiest in the world - half of all commuters bike to work or school each day. In fact, Copenhagen is known as "the city of bikes" with approximately 250 miles of bike paths to take advantage of.
For more program information, please visit the
program website
.