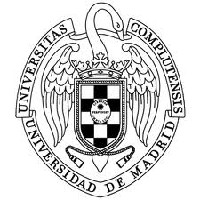 Students applying for programs in Spain must have a valid, useable passport at the time of application. Passports must be valid for 12 months after the program end date.

Imagine yourself enjoying some of the finest museums, tapas, flamenco, and futbol in the vibrant multicultural capital city of Madrid. For more than 50 years Purdue students have done just that, all while enrolling in one of the most prestigious universities in Spain and earning credit toward their Purdue degree.
The Purdue in Madrid WIP program offers advanced Spanish speakers the opportunity to:
Build Spanish language skills in classes with Spanish nationals and other study abroad students

Live and study with Spaniards and be fully immersed in Spanish culture

Explore all Madrid has to offer like el Parque del Buen Retiro, el Rastro, and the Golden Triangle of Art museums (the Prado, the Reina Sofia, and the Thyssen-Bornemisza)
The Universidad Complutense de Madrid (UCM) is one of the oldest public universities in the world, tracing its history back as far as 1499. UCM is currently ranked as one of the top universities in Spain with over 85,000 students. Situated in the Ciudad Universitaria district of Madrid, the Moncloa campus was conceived in 1927 as an integrated campus where education, science, and culture would harmoniously merge with each other. Within the Complutense, the Reunidas is a consortium of study abroad programs that offers courses for exchange students taught in Spanish by local faculty in a variety of Liberal Arts disciplines.
Madrid is a bustling metropolis, home to over three million residents – in the EU only Berlin has a larger population. Yet Madrid maintains its old-world charm with cobblestone streets, balconies covered in flowers, ornate iron railings, and colorful Spanish tiles. Everywhere you turn there is something to see, do, and taste in Madrid. Eat at the world's oldest restaurant Sobrino de Botin, enjoy world-famous churros at the Chocolateria San Gines, or sample tapas all over the city.

Click HERE for a short "Introduction to the WIP Program" video!

For more program information, please visit the
program website
.