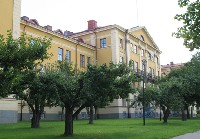 Founded in 1477, Uppsala University is the oldest university in Scandinavia. World-class research and high quality education pursued at Uppsala benefit society and business on a global level. The University is characterized by diversity and breadth, and limitless educational offerings.
Located about 45 miles north of Stockholm, Uppsala is the fourth largest city in Sweden.
For more program information, please visit the
program website
.