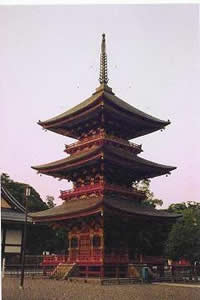 Nagoya is often referred to as geidokoro, a center for art and culture. First-time visitors to Japan may not be as familiar with this city, but Nagoya is the perfect place to experience daily life like a local Japanese student. Countless cultural traditions began here and have been passed down for generations—so you won't want to miss the many rituals and festivals that take place throughout the area.
Along with its cultural traditions, Nagoya is an important port city and industrial center with major international businesses having a presence here. Not only is it easy to get around the city, its central location in Japan makes it easy to explore Tokyo, Osaka, and more.
IES Nagoya offers students excellent learning opportunities at Nanzan University, one of Japan's leading educational institutions. Nanzan University is a distinguished private university situated on a wooded campus on a hill above Nagoya. Its Center for Japanese Studies specializes in intensive Japanese language study as well as Japanese area studies courses taught in English.

For more program information, please visit the
program website
. This program is sponsored by:
IES
.