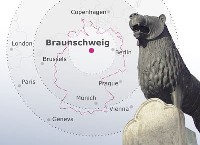 The Technical University Braunschweig is Germany's oldest institute of technology with a long-standing tradition of providing an outstanding education to students passionate about the physical, natural and social sciences.
TU Braunschweig is located right in the heart of the city. Against the backdrop of its historic city center, you will find everything you're looking for in a major city.
For more program information, please visit the
program website
.