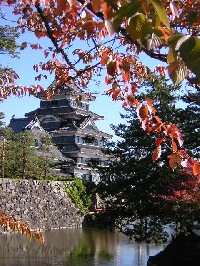 The CIEE-Tokyo Summer Japanese Studies program is based at the prestigious Sophia University. The Sophia summer program is one of the oldest and most extensive of summer sessions in Japan. Though classes are also attended by students of Sophia's Faculty of Comparative Culture, the majority of students come from abroad. Offering one of the easiest ways for students from abroad to study in Japan, the Sophia Summer Session has been attended by roughly 10,000 students from around the world over the years.
A three-day mandatory orientation led by the Summer Program Director in Tokyo takes place prior to the beginning of courses. The CIEE orientation introduces students to the country and the culture, and provides practical information about living in Tokyo. The orientation also includes a night city tour and an overnight group trip to the countryside. Additionally, Sophia University provides an academic orientation for all summer session participants. Students also receive an ongoing orientation through several group meetings and individual appointments with CIEE staff.
For more program information, please visit the
program website
. This program is sponsored by:
CIEE
.