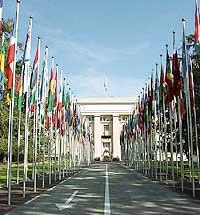 The IES European Union Summer Program offers students in business, cultural studies, economics, international relations, and political science the opportunity for intensive study of the European Union and its relationship with Turkey, the Balkans, and other EU accession candidates in Southeast Europe.
The program is based in Freiburg, Germany, a picturesque yet cosmopolitan university town with a rich educational, historical, and cultural heritage, located in the geographic heart of the European Union. It is ideal either alone or paired with the preceding Spring or following Fall term EU program, as well as with other IES programs.
The intensive 7-week program consists of a mandatory Integrative Seminar, a choice of elective courses, and academic field study:
The mandatory Integrative Seminar provides the context in which integrated field study is conducted, and offers a comprehensive overview of Southeast Europe with special regard to EU policies and practices towards the region and its EU accession candidates.
The elective courses in Politics and International Relations, International Economics and Business, and Cultural and Religious Studies, allow you to deepen your understanding of the issues that shape present-day European approaches and affairs.
Finally, through an extensive 16-day experiential journey through Bosnia-Herzegovina, Greece and Cyprus, students will experience first-hand the cultural landscape of multiple EU accession state candidates.
For more program information, please visit the
program website
. This program is sponsored by:
IES
.