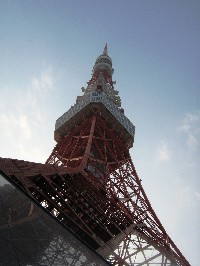 Picture yourself walking to class through Sakura Park when all 300 cherry trees blossom, the snow-capped top of Mt. Fuji visible in the distance behind you. It's hard to believe that Chuo's Tama campus is located in the western region of Tokyo, the bustling capital of Japan.
Students at Chuo have the opportunity to:
Attend an modern campus located in the Tama Hills Natural Park
Improve their Japanese language skills in the heart of Japan
Get involved with student clubs and make friends from all over the world
University: Chuo University was founded 130 years ago by 18 young attorneys with the philosophy of "Fostering the ability to apply knowledge to practice." The goal was to modernize Japanese society by offering and practicing British and American law. Since its beginning, the student population has grown from a modest 97 students to nearly 30,000. Chuo is one of the most prestigious private Universities in Japan that stresses practical education to prepare students for life and work beyond its borders.
Location: Tokyo is where ultramodern meets old school. From neon-lit skyscrapers and anime shops to Buddhist temples and historic cherry blossom trees, Tokyo prides itself on reinvention and renewal.
For more program information, please visit the
program website
.