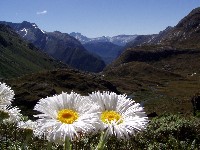 Situated in Wellington's beautiful natural harbor, Victoria offers unique opportunities to live and study in New Zealand's cultural, political and intellectual capital. Victoria is built on a tradition of teaching excellence lasting more than a century and is also one of New Zealand's leading research institutions. Victoria has a student population of nearly 20,000 and welcomes over 4,000 new students every year. Life on campus is cosmopolitan with the University boasting representatives from over 75 different countries.
Victoria University was established in 1899 and has now grown to encompass four campus areas in the city of Wellington, all within easy walking distance of each other. Students have the benefit of a number of unique relationships within the arts community, government and industry.
Outside study, Wellington is a compact, dynamic and fun city with all the trappings of a thriving metropolis but all the comforts of a close community: world-class facilities, inspired arts and culture, plentiful jobs and an expanding economy. Wellington recently received global attention for being the home of Peter Jackon's acclaimed 'Lord of the Rings' film trilogy. Situated at the southern tip of New Zealand's North Island. Wellington is also the perfect staging point for students wanting to travel and enjoy the whole of New Zealand.
Certificate program option available: Victoria International Leadership Programme (VILP) is an academically-oriented extra-curricular (i.e. not for credit) program focused on themes of international leadership, cross-cultural communication, global connectedness, and sustainability. To earn the certificate, students must attend a certain number of required and elective seminars, speakers, and Experiential Activities.
For more program information, please visit the
program website
.