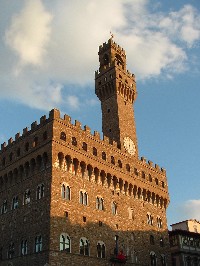 Michelangelo, da Vinci, Galileo, and several other historical giants called Florence home during the Italian Renaissance, contributing to the city's rich heritage and lasting global significance. Foodies, fashion enthusiasts, history buffs, art lovers, and those with a passion for language learning will feel at home living and studying here. Florence provides first class education in a variety of disciplines such as business, communication, fine arts, gender studies, as well as a wide range of courses in the humanities. You can also take advantage of the Italian language courses which are offered at all levels to help hone your language skills. Learn through hands-on experience in this historic city full of sprawling vineyards, impressive architecture, and exquisite art.
Although Italian language study is not required in order to qualify for this program, all Purdue students are encouraged to take an Italian language class while in Florence.
Choose from multiple options for this program:
Study in Florence
Study + Intern in Florence
Business + Marketing

For more program information, please visit the
program website
. This program is sponsored by:
CEA CAPA
.