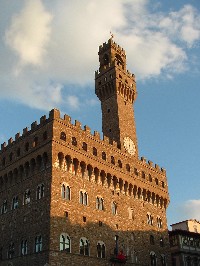 Michelangelo's David, Giotto's campanile, Ghiberti's bronze doors, Botticelli's Birth of Venus… Discover Florence, where art is a part of everyday life and masterpieces await students around every corner. The CAPA Program Center is located in the historic area of Sante Croce, just minutes away from the historic cathedral, the Duomo.
CAPA's blend of academic and experiential education gives students the best possible in-class and out-of-class learning experience. Courses are designed to engage students in critical thought and challenge them to pursue subjects in depth through academic research and field research in Florence.
The program offers students the opportunity and independence to decide how they want to learn about culture according to how they enjoy learning. A menu of different activities, events, lectures, visits and self-directed tours are offered.
Although Italian language study is not required in order to qualifiy for this program, all Purdue students are required to take an Italian language class while in Florence.
For more program information, please visit the
program website
. This program is sponsored by:
CEA CAPA
.