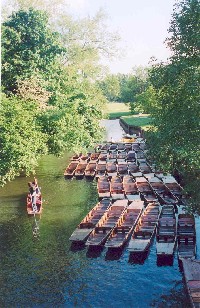 Oxford University is one of the most prestigious universities in the world, founded in 1250 with some colleges' histories stretching back even further. The tutorial system at Oxford is ideal for hard-working, independent students who are passionate about academics and who crave an intellectual challenge.
Oxford University is a federation of individual colleges. Each college has its own tutors, administrators, grounds, residence halls, and traditions. Students apply to a college, rather than to Oxford University, and most Oxford students readily identify themselves as students at their particular college, rather than the University itself.
Currently the Institute for Study Abroad (IFSA) works with the following colleges:
Each college has its own selection criteria, requirements, fees, and academic calendar; therefore students should consult the IFSA program materials and website for more specific information. The above dates are for Worcester College and serve only as an example; dates for the other colleges will differ.
For more program information, please visit the
program website
. This program is sponsored by:
IFSA-Butler
.