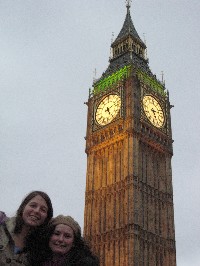 London is a vibrant, exciting, and culturally rich Global City. With more than 270 nationalities living here, London is one of the most multicultural cities in the world; there is no "typical Londoner." You can enjoy cuisine from pretty much any country or culture in the world and take part in annual international celebrations such as Diwali and Chinese New Year.
This immersive study abroad program gives you insight into the significant ways in which London has been imagined, invented, and transformed by globalization.
CAPA The Global Education Network offers a variety of study abroad courses with local visits and special lectures. These courses are designed to engage students in critical thought and challenge them to pursue subjects in depth through academic research and field research in London. Students can also take advantage of CAPA's extensive network of internship sites and earn academic credit while building professional skills.
For more program information, please visit the
program website
. This program is sponsored by:
CEA CAPA
.