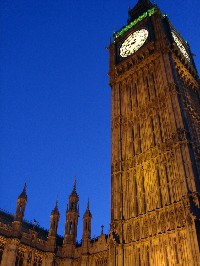 City, University of London derives its name from its location. The area of London known as "the City" was, in the medieval age, the extent of London. Today, the City geographically represents only a small portion of greater London, yet its name is synonymous with the financial heart of Britain. With a resident population of about 10,000 but a daily working population of about 350,000, the economic significance of the City cannot be underestimated.
As an urban university with a strong international community, City, University of London (City), offers a wide range of academic options and close ties to London's main financial district. City's academic roots in industry and technology indicate its modern commitment to such disciplines as Business and Finance. Its large international student body makes it reflective of London's multicultural population.

University Facts
Gained its charter in 1966 (formerly Northampton Polytechnic, est. 1894)
Approximately 18,000 students from more than 160 countries
Graduate students account for about half of the student body
More than 50% of the students come from outside the UK
The Business School is AACSB- and EQUIS-accredited
Joined the University of London in 2016
For more program information, please visit the
program website
. This program is sponsored by:
IES
.