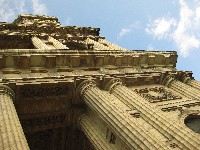 Live and learn in Lyon and take advantage of these great opportunities:

CPE Lyon is one of 250 Grandes Écoles, which are French institutions of higher education specializing in one or two fields
CPE Lyon offers programs in chemistry, chemical engineering, electronics and computer science only
CPE Lyon has a selective and small student body, approximately 700 full-time students
Location: Lyon is a metropolitan city founded in 43 BC. The city itself has a population of 400,000, but the surrounding suburbs raise the population to approximately 2 million people. It is located in the west of France, about 3 ½ hours north of the Mediterranean and 2 ½ hours south of Paris by train.
For more program information, please visit the
program website
.