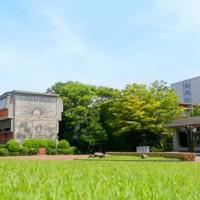 From modest beginnings as a College of Foreign Languages in 1946, Nanzan took the small step to a single Faculty of Arts and Letters in 1949 and has since grown into a full-fledged university with seven faculties and a worldwide reputation for academic excellence. The University has eleven centers dedicated to research, including three research institutes and four area studies centers.

Nanzan University is located in Nagoya City in Aichi Prefecture. Aichi is situated right in the middle of the Japanese archipelago that stretches from north to south, making it an ideal location for studying the Japanese language and experiencing Japanese life and culture. The capital of Aichi Prefecture, Nagoya City, is a highly modernized city. Nanzan University is based in the quiet eastern area of Nagoya known as an educational, cultural and residential zone of the city. Its campuses are surrounded by greenery, creating a pleasant, urban park-like atmosphere. Nagoya is one of the leading metropolises of international trade, industry and culture in Japan.
The Center for Japanese Studies at Nanzan University, renowned as a leader in the field of Japanese language education for more than 40 years, is now offering a revamped intensive summer program.
For more program information, please visit the
program website
.