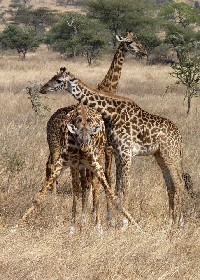 Fundamentals of Wildlife Management in Tanzania

In this summer fundamentals course, the Serengeti becomes your classroom. Through safari drives and field excursions, the wildlife of Tanzania bring the critical challenges of wildlife management and conservation to life before your eyes.
Embark on multi-day camping expedition to Serengeti National Park, with a stop at the Ngorongoro Conservation Area en route to learn about migratory corridors and explore the giant crater.
Deepen your understanding of policy and legal frameworks' influence on environmental conservation and wildlife management paradigms over time.
For more program information, please visit the
program website
. This program is sponsored by:
School for Field Studies
.